This Advanced class ties everything together from the two previous courses preparing you for the real world fight.
Prepare you if your firearm is compromised by the attacker, your attacked with a gun, knife or assaulted.
You will run thru drills and scenarios incorporating all of the defensive tactics and self defense techniques you've learned from beginning to end and start applying with LIVE fire Airsoft drills.
Review: Krav Maga Self Defense – 2
Advanced Cover\Concealment
Advanced Room Clearing
Weapon Retention – Handgun
Weapon Retention – Long Gun
Weapon Retention – Out Of The Holster
Knife Defenses – Attacks\Threats All Angles
Advanced Force on Force
Real World Scenario Airsoft Drills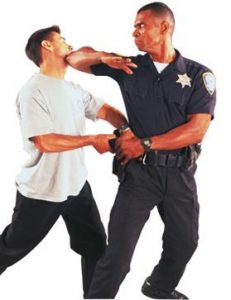 Prerequisites: Krav Maga Self Defense – 2
Equipment Provided: Glock 19 Airsoft Handgun, Ammo, OWB Holster, Safety Gear
Equipment Needed To Bring: Pants With Belt Loops, Sturdy Belt, Comfortable Street Clothes, Long Sleeve Shirt Sweatshirt
Course Length: 8 Hours, Certificate of Course Completion
* NO FIREARM OR AMMO REQUIRED FOR THIS COURSE*
Course Instructors
Steve Sulze
Steve Sulze was born and raised in St. Louis. He is also the ownerhead instructor of Xtreme Krav Maga & Fitness St. Louis in Fenton, MO. Steve has been teaching Krav Maga Defensive Tactics to civilians, law enforcement and military across the Midwest since 2004.
Casey Smith
[Bio & Picture coming soon!]