Handgun Bootcamp
Shooting Fundamentals is a basic pistol class designed for those who have never handled a firearm before or those who have had experience, but not taken a formal handgun class.
We can supply all equipment including a gun rental. All you need do is to sign up, we will take care of the rest.
In this course you will learn the fundamentals of carrying concealed and personal\home defense.
"THIS IS YOUR NEXT STEP AFTER RECEIVING YOUR CCW PERMIT"
FUNDAMENTALS IS A PRE-REQUISITE FOR ALL OF OUR 1 SERIES COURSES

In this course you will learn and perform the fundamentals of carrying concealed and personal\home defense.
Safety rules
Range commands
Fighter mindset
Mental Conditioning
Use Of Force
Concealing a firearm
Grip
Combat Stance
Weapon Retention
Presentation
Drawing From Concealment
Ready positions
Sight picture
Sight alignment
Clearing Malfunctions
Reloading
Getting Off The X
Tactical Movements
Front Sight Drills
Dry Fire Drills
Live Fire Drills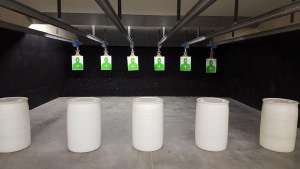 Our Instructors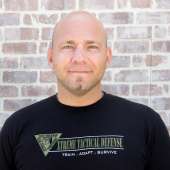 Steve Sulze was born and raised in St. Louis. He is also the ownerhead instructor of Xtreme Krav Maga & Fitness St. Louis in Fenton, MO. Steve has been teaching Krav Maga Defensive Tactics to civilians, law enforcement and military across the Midwest since 2004.
Steve has been an avid shooter for years. He travels annually to Los Angeles to train with special operations teams and the Los Angeles County Sheriff's Department for a 40 Hour Law Enforcement Recert. He is the only certified Law Enforcement Force Training Instructor in Missouri. Steve see's the gap in peoples training and his goal is to bridge that void with the new Xtreme Tactical Defense shooting courses.
As a father of 4 and a husband, nothing is more important than the safety of my family. As a former Missouri Correctional Officer I have seen the worst of the worst.
It is my goal to teach the value of the 2nd amendment. I love showing and teaching the safe handling of firearms.
In my years as a Correctional Officer, I was on E.R.T (Emergency Response Team) where I gained training in firearms (Pistol, Shotgun and Rifle) and we had continued training every month. I also have experience in non-lethal (Rubber bullets, Pepper Spray, PR-24). I have traveled to most of the Correctional facilities in Missouri to do special searches and riot control.
In 2011, I loved the training so much I took the next step and became an NRA certified pistol instructor. Now I have the ability to do what I love and teach the public safe firearm handling.
So please join Xtreme Tactical Defense and get educated.
---
Prerequisites: CCW Permit recommended
Equipment Needed To Bring: View Gear & Attire List
Course Length: 8 Hours, Certificate of Course Completion
---