Johnny Scott – Instructor
Xtreme Tactical Defense St. Louis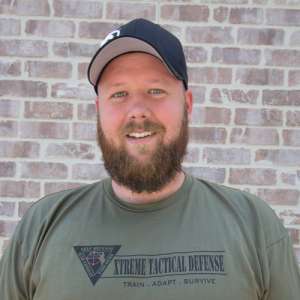 Coming from a long line of hunters and shooters, Johnny started to develop a healthy respect for firearms and firearm safety early on in life. He began shooting at the age of 11 and started shooting competitively at age 16 on the high school trap team.
Johnny joined the Army at age 17 and left for Basic training immediately after graduating high school. There he developed even more of a passion for shooting both competitively and for self-defense. Johnny has been active in Self-Defense and Competitive Shooting for several years and has a passion for teaching weapons safety with an emphasis on mental awareness, target acquisition, and weapon retention.
Johnny's goal is to give people a more realistic foundation in the use of weapons for self-defense through extensive training and repetition. With Xtreme Tactical Defense he'll be able to accomplish these goals and then some.